Imployable aim to revolutionise the job-hunting experience for both the job seeker and the recruiter. With a firm belief that meaningful and fulfilling employment should be accessible to everybody, the Imployable team created an app that equips candidates with the tools they need to identify, map, and track their path to the right career for them.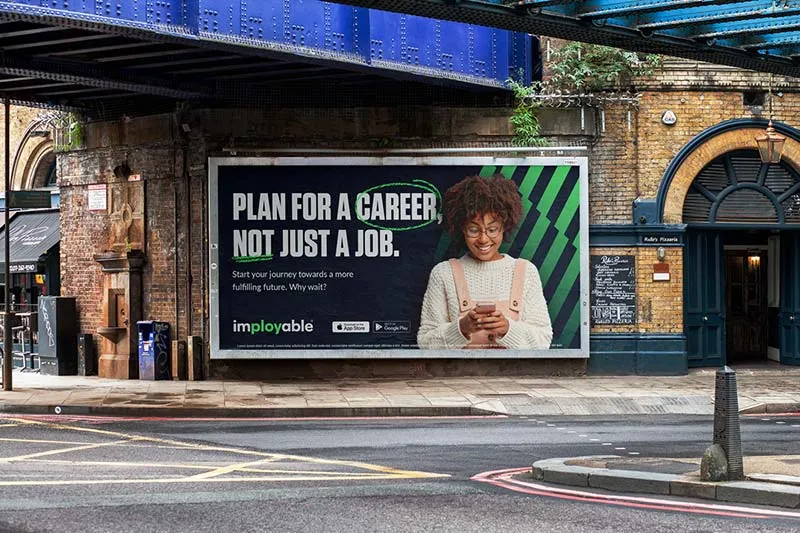 After Peter Kelly left the Royal Marines in 2015, he struggled to find a job. Despite being a highly qualified and holding multiple internationally recognised qualifications in project management, Peter found that he was essentially unemployable, despite his best efforts to find work and became increasingly frustrated with a recruitment system that he felt wasn't set up to help people into work.
Around this time, Peter met Kieron Yeoman, a fellow ex-Royal Marine who was running a business coaching people back into meaningful employment. Both men wanted to fix the recruitment system to help as many people back into work and lead happy and productive lives, so decided to join forces to discover what was failing, and preventing so many people from entering the workforce. Their journey motivated them to overhaul and transform the job-seeking process for everyone, so that no matter what barriers stood in their way, they would stand a fair chance at bettering their career prospects.
The result of their journey was the Imployable app. Designed to revolutionise the recruitment industry by cutting the costs of recruitment, improving efficiency for both the recruiter and the jobseeker by streamlining processes and by giving equal opportunities to jobseekers.
Not only can candidates use the app to apply for jobs, but it also provides job seekers the opportunity to apply for and access work experience opportunities and training courses from some of the best employers and training providers in the UK.